MIRA 2022
---

It's sad, but it's true: The MIRA film festival is over already. We want to thank all of you who were part of MIRA 2022. And of course we're already looking forward to next years festival!
We are very happy that the eighth edition of the MIRA film festival could take place as a live event after two years of COVID. We look back on four wonderful days and we're really grateful to all of you who shared the experience of watching movies together on a big screen again. From October, 20th to 23rd, we welcomed about 600 visitors at the cultural center Alte VHS in Bonn-Beuel. In addition to the live presentations, we also offered an online-edition with digital streaming and extended access until November, 13th.
After having 'only' a digital edition in 2020 and having paused the festival in 2021 to restructure, we were more than happy to come back with a live event. At the same time, we wanted to build on our experience with the digital format, so we decided to have a hybrid festival in 2022. This way, we could finally enjoy watching films together again in Bonn – and everyone else had the opportunity to join us from afar.
Once again, we had the difficult task of putting together an exciting selection of films for you from over 1,200 submissions – and in the end, we were very happy with the result! The program of MIRA 2022 includes about 60 films from 14 countries, which were shown in their original language with English subtitles.
As always, it was important to us to create a space for exciting discussions while also enjoying cinema. The film selection of MIRA 2022 offered a wonderful basis to deal with current socio-political topics (not only) in Latin America. To achieve this, we organized a program of workshops and discussion panels in addition to the film screenings. The filmmakers themselves commented on their films in statements and interviews.

We hope you liked it and are happy if you send us your feedback!
What are the films about? You can find images, summaries and trailers here
Get an overview of the program of the presencial event in Alte VHS Bonn (in German)
Here you can find the festival brochure with all information about the program and films in PDF format (in German)
Impressions
---
Program
---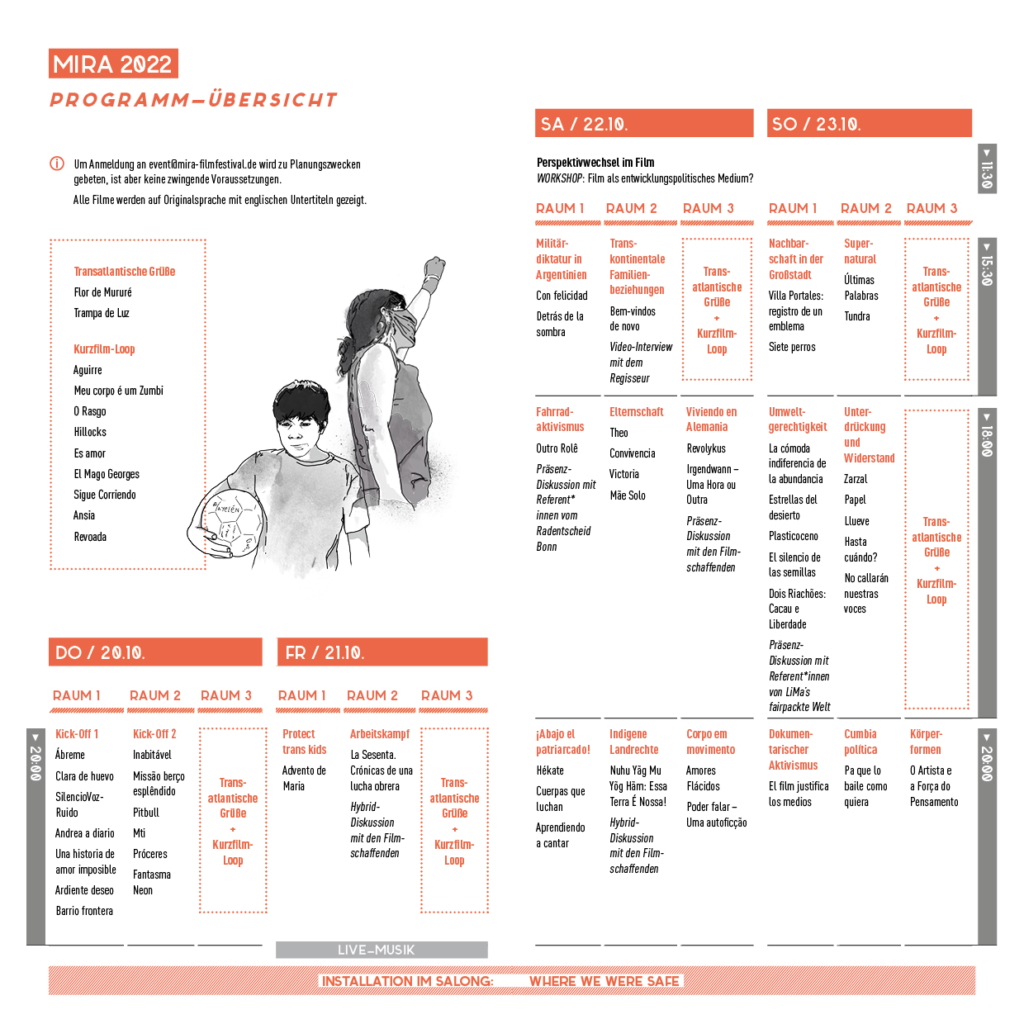 Broschure
---
Support
---
MIRA VIII is supported by ENGAGEMENT GLOBAL with funds from the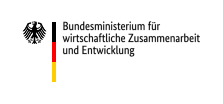 Supported by