MIRA 2020
---

Like many other film festivals, in 2020 we had to face the question of how MIRA can take place under the Covid-19 restrictions. Considering the increase in the number of infections, we decided not to plan a presence event, even though this was a difficult decision for us.
So MIRA went online with it's first digital version from November 12 – 15, 2020.
Despite the difficult situation and the tough conditions MIRA presented a wide selection of Latin American films in 2020 with 43 productions.
Films
Here you find all information about the films: descriptions, images and trailer.
Program
An overview of all filmblocks.
Booklet
In our festival booklet you find all information about the films and the program in PDF.
Interviews
---
"Intervenção Jah" with Welket Bungué and Daniel Santos
"Los Fuegos Internos" with five members of the collective "El Cisne del Arte"
"Warmiwañusqa (Dead Woman's Pass)" with Lali Houghton
Impressions
---
Material
---
You can download our festival poster.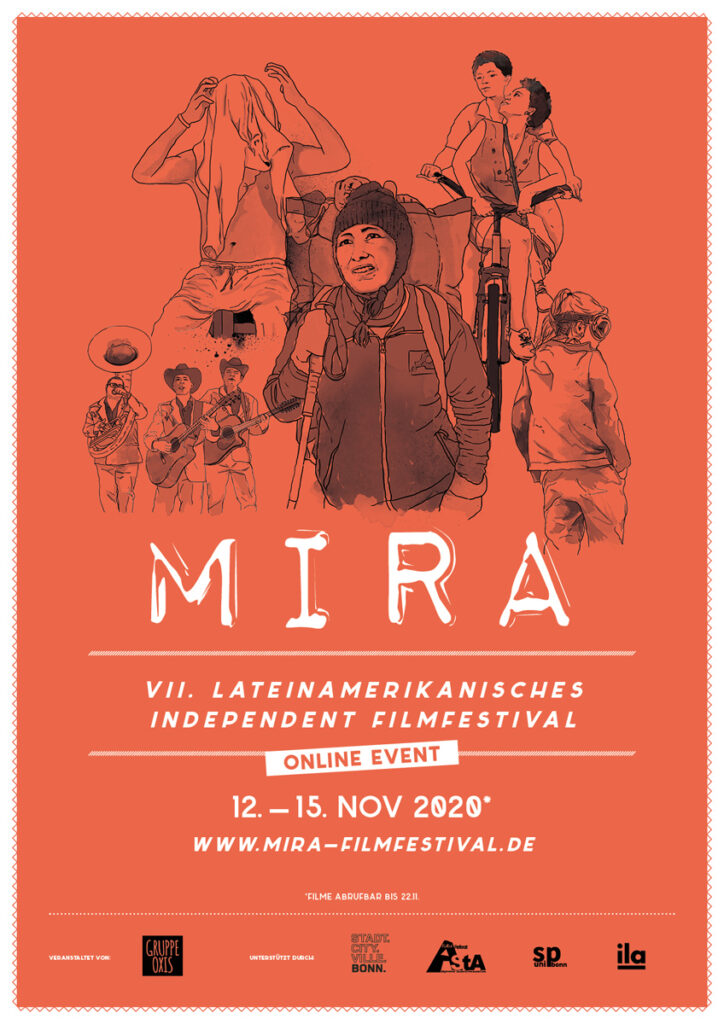 Support
---
MIRA VII. was supported by the City of Bonn.